Digital Imaging II
Class 10: Automated Functions & 3D
Topics
Photoshop Automated Processes
3D Graphics
Assignment 03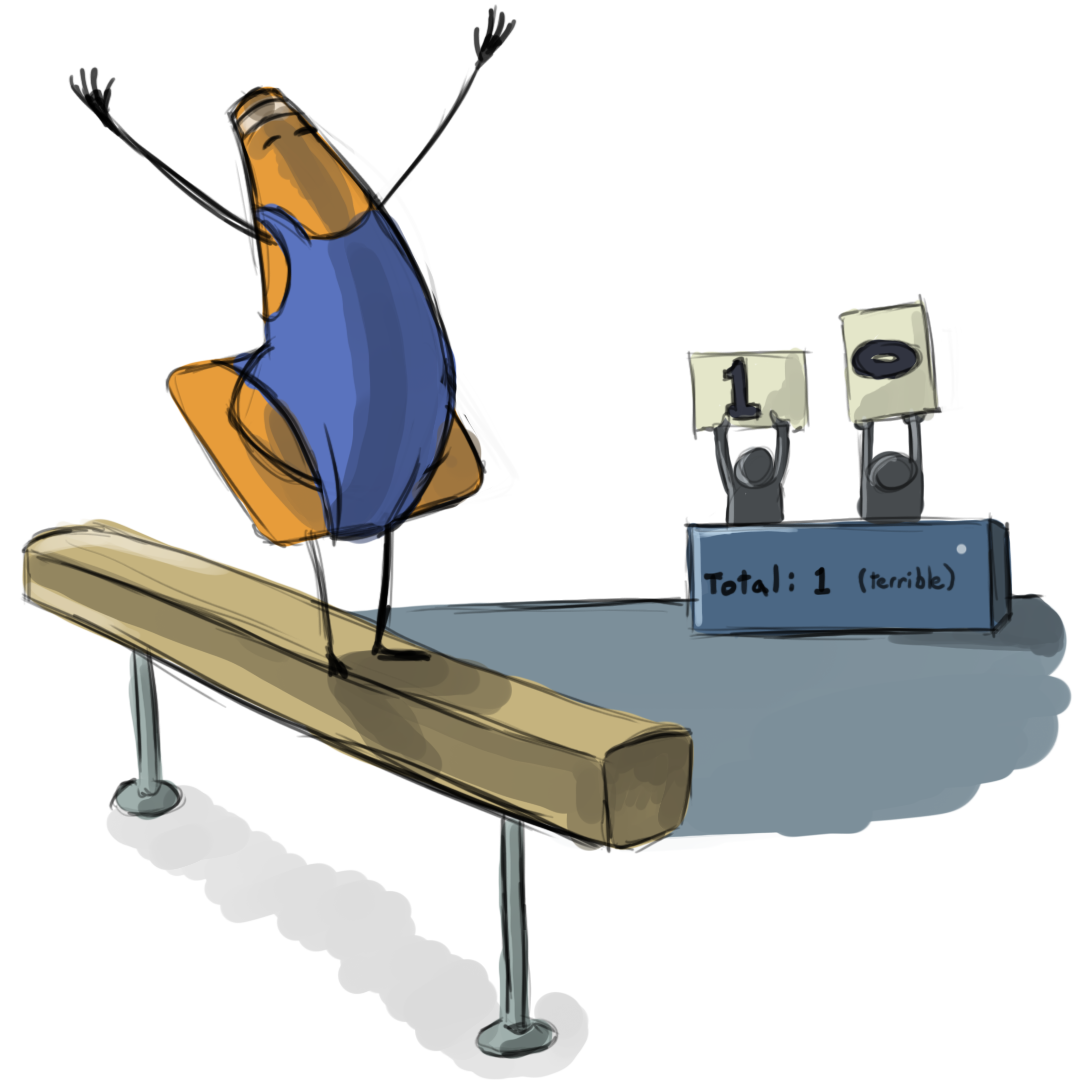 Photoshop Automated Functions

Automated Functions:
Photoshop is probably best known for its manual photo editing tools but there are a variety of functions it can perform in an automated way. You can see brief explanations of some below:
Slice Tool

The slice tool allows you to cut an image into sections and create hyperlinks. Think of it like the crop tool but instead of cutting the image down to one picture you are cutting it up into many.


Save for Web

Save for web exports images into a format appropriate for the web. This allows you to create animated gif images as well as actual web pages.


Photomerge

This function will merge multiple images together to create one cohesive image. You can probably do this on your phone.


Zoomify

This produces an interactive webpage that you can zoom, pan, & tilt through.


Actions

Actions allow you to record the steps you perform while in Photoshop and replay them as many times as you like. This is super handy for repetitive tasks.


Batch

A batch process allows you to perform an action on multiple files without having to manually apply them to each. Applies your actions to files as opposed to the image you currently have open.


Droplet

You can export out a batch at a self executable function that you can just drop images into so you don't even need to open Photoshop.


High Dynamic Range Imaging (HDRI)

Is the process by which you combine multiple images with the same content but different exposures to create a richer image. This has become super popular and many cameras actually have this as a built-in feature.

"Come with me if you want to [learn about Photoshop automated functions]"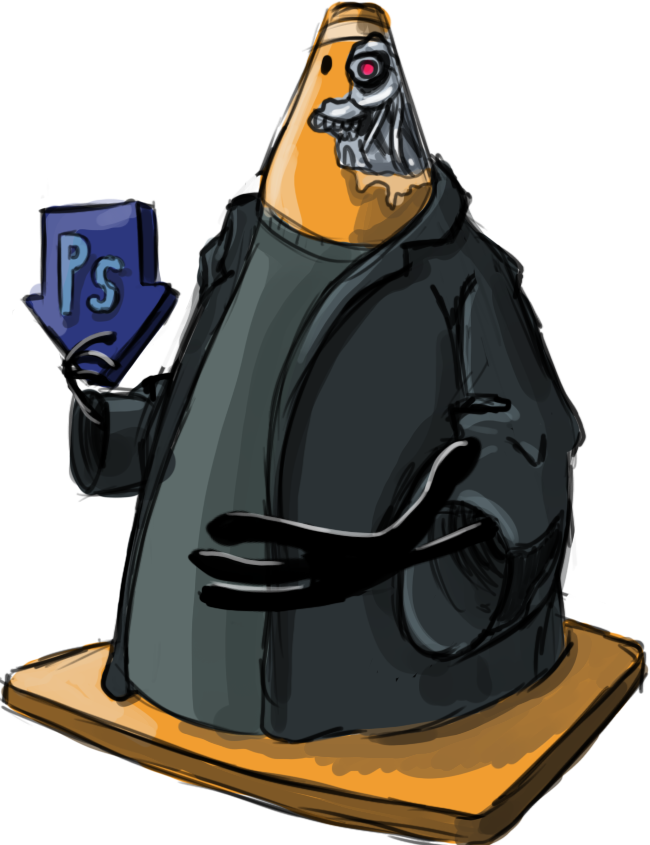 Follow the videos below for examples on how to create the "automated" functions above.
Photomerge and Zoomify Tutorial Video

Batch and Droplet Tutorial Video

3D Computer Graphics:
Photoshop can generate basic 3D content. It can also import 3D content to either generate/edit its texture images or render it into your final composition. Photoshop's ability to integrate 3D content allows it some major flexibility to create interesting designs or be implemented into productions. That being said, it is not highly recommended to utilize Photoshop for this task.
Typical 3D production workflow (professional environment):
Produce conceptual sketches (exploratory & tie-down)
Model three-dimensional form in software such as Autodesk Maya or Pixologic Zbrush
UV the model into a two-dimensional flat surface for digital painting
Texture (paint) the surface detail such as color, shininess, and bumpiness (photoshop is often used as part of this process)
Render a two-dimensional image of the three-dimensional model
Our Photoshop 3D workflow:
Utilize SculptGl, Sculptris, or other free software to produce a unique three-dimensional model
Import the model into Photoshop, apply a unique material and paint details
Produce basic three-dimensional models inside Photoshop and materials where necessary
Render two-dimensional image
I modeled CJ the Seahawk by sculpting it in a program similar to the one we are about to use
SculptGL
A WebGL sculpting application that runs right in your browser. This program is useful for quickly prototyping a design.
It may be viewed below or in another window here
Automated Functions:
This week we covered a variety of "automated things" that Photoshop is capable of. We also covered how to develop a basic website and 3D artwork. For this assignment you will create two items. First you will create an action that applies your logo onto an image. Then you must choose to either create a website or 3D artwork.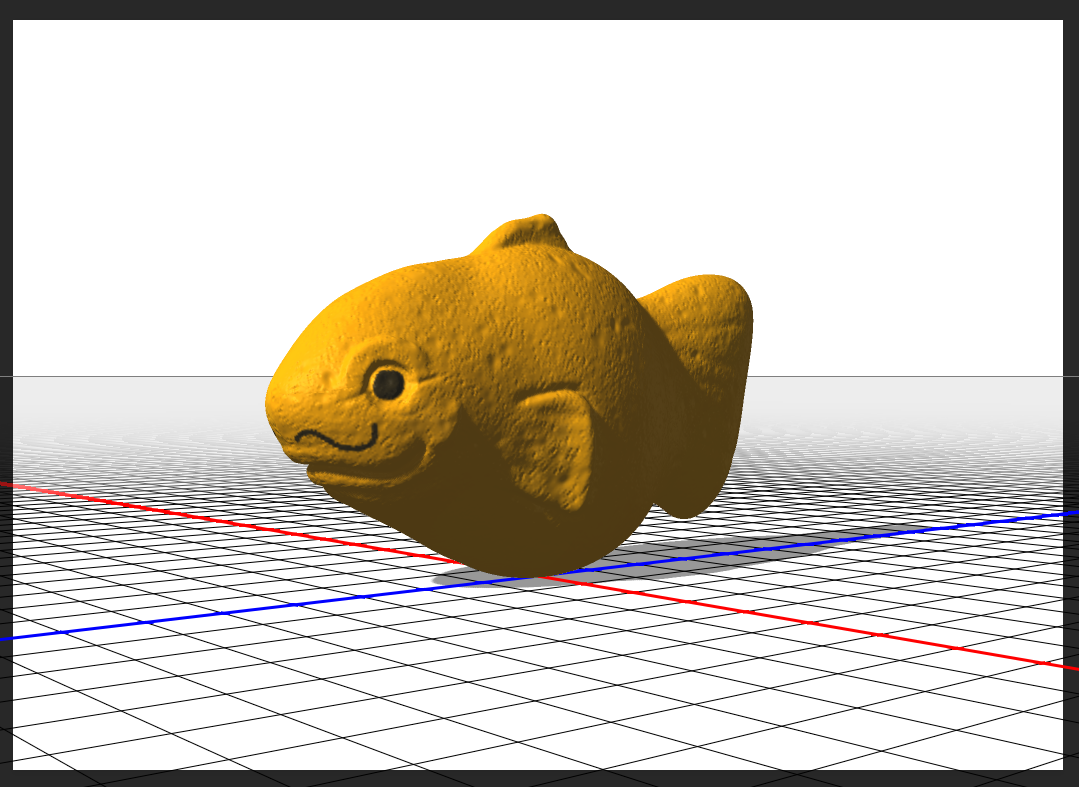 You will be graded on the following:
Project Cover Sheet

Thoroughly completed and thoughtfully written with little or no grammatical errors.

Action

Excellently executed function. Results are strong and appealing.

Website/3D

Well designed functional site. Interesting 3D forms.

Craftsmanship & Creativity

Very unique and interesting. Something very different from others.
Resources:
Project Cover Sheet

You may download the project cover sheet

here

.

Assignment Video Tutorials

You may watch the tutorial videos below to help you complete your assignment.
Assignment Video Tutorials
The instructions at the top of the page describes what you need to complete this week.
Did you remember to?
Read through this webpage
Submit Assignment 03 Automated Functions on Blackboard

Watermark Action, Web or 3D Image, and Project Cover Sheet

Post your finished images and description on the Assignment 03 Automated Functions Critique Discussion Board

… and reply to at least two of your peers' work on the Discussion Board